Birth Support & Postpartum Services
Labor & Push-Prep, Birth Doula, Prenatal & Postpartum Pelvic Therapy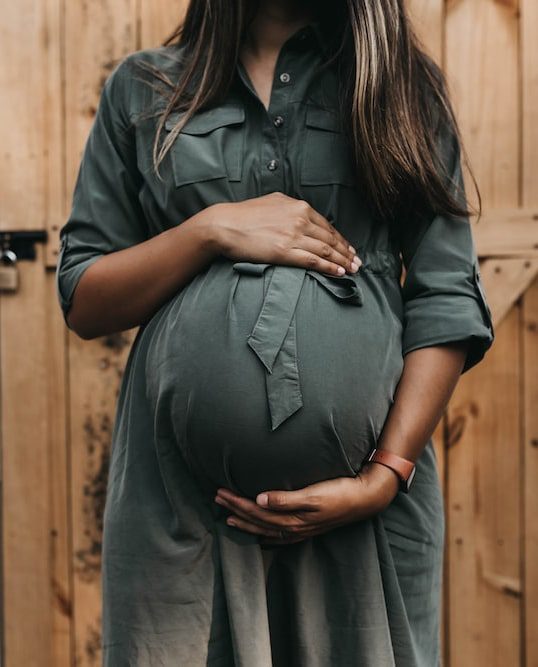 Complimentary Prenatal Yoga
Oasis Birth Support clientele receive a complimentary prenatal yoga session from Morgan Shelaine Wellness as part of our full spectrum birth support offering. 
Add Oasis PT to your Gift Registry
You can now add our Pelvic Floor PT and Birth Push-Prep Partner Class to your  gift registry!  Be Her Village is a gift registry for support, not stuff. Add doulas, lactation consultants, classes and anything you want to make motherhood a little sweeter.  As a partner, your friends and family contribute funds to the gift registry and you get to pay for the support you deserve.
Birth Support & Postpartum Services
How do you envision your birthing experience? Any fears or concerns, particularly related to medical history or trauma? Are you pregnant and in need of emotional, spiritual, & informational support?
We provide Birth Doula support services from a unique medical and pelvic floor perspective. Preparing for birth is like training for a marathon miracle – is your mind and body ready? Are you informed about best practices?
Oasis Birth Support & Doula Service will help you navigate pregnancy, labor, delivery, and prepare for postpartum recovery. Techniques are taught to balance pelvis asymmetries and minimize likelihood of pelvic floor trauma. Partner training is available for comfort measures and pain mitigation. Strategies are offered, pending your unique history and birth plan, fostering mind, body, and spirit.
Prenatal & Postpartum packages are available. Consider Oasis for holistic support and confidence as you make informed birthing & postpartum decisions.
'A la carte or packages are available.
Birth Support & Postpartum Services
Prenatal WELLNESS PT 
GOAL – Prenatal care, prevention, and birth prep by physio-doula.  Thrive in pregnancy, optimize labor-birth outcomes, and pelvic floor-sparing push techniques.  Package includes session at onset of 2nd trimester, 3rd trimester, ~ 35 weeks for push-prep and postpartum readiness.
Birth Push-Prep Partner Training
GOAL – Pelvic floor sparing push techniques & Partner training.  As a Spinning Babies enthusiast, principles of birth preparation are taught.  Given your unique needs and history, a 90 minute class for screening, instruction in optimal birth position options, pelvic preparation, psyche readiness, and comfort measures.  Class is hands-on and offers partner instruction. 
Premium Birth Doula – PT Partnership
GOAL – Birth support and skilled PT treatment per your discretion.  Includes onsite support per Birth partnership plan, traditional postpartum bodywork session, and (four) Physical therapy treatments, either pregnancy and/or postpartum.
Postpartum Bodywork & Malay Bengkung Binding 
GOAL – Pelvic Floor PT & Bengkung Binding trained for foundation support & shaping.  Receive postpartum body work, therapeutic touch for womb wellness, core-pelvic floor breathwork coordination, and Bengkung binding.  Batik Bengkung Belly Binder (laced) and Ginger-Turmeric warming massage cream included.
Postpartum WELLNESS PT 
GOAL – Prevention & foundation.  Therapist will come alongside you (approximately week 3, 5, and 7) and ensure you're healing well, functioning & moving well with early core activation, and foundational guidance of return to intimacy and fitness. Hybrid In-home mobile and clinic services available for select locations.
Call  us to get the experience you deserve and desire!
Educate – Support – Prevent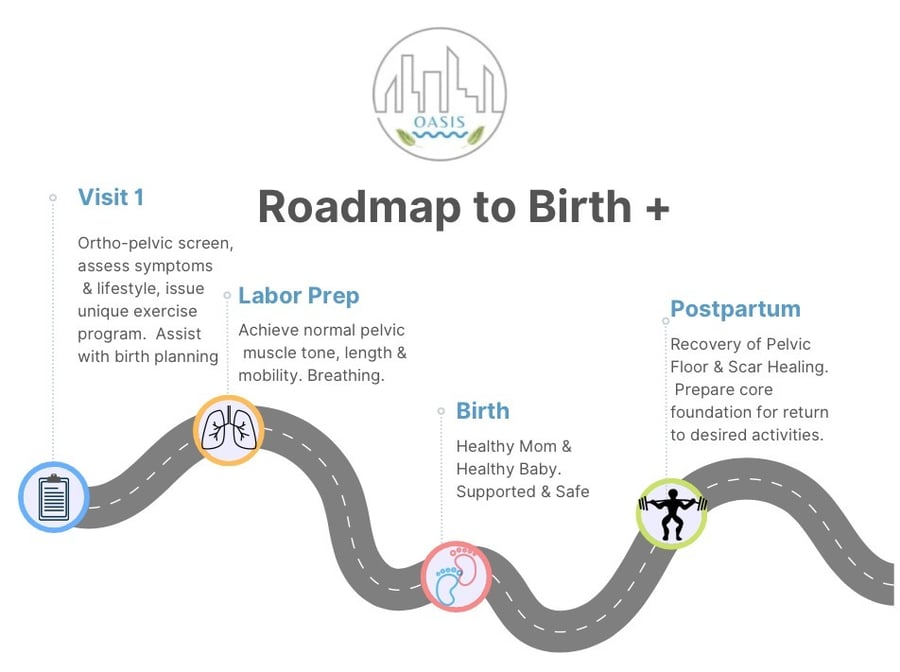 Let Oasis be a part of your solution for chronic pain, bladder and bowel problems, sexual issues, pregnancy, postpartum, menopause transition & beyond.
"I came to Sonya at 7 months pregnant in excruciating pain due to SPD. For the remainder of my pregnancy, she worked with me on pain management and gave me the tools necessary to move about the last months of my pregnancy comfortably. With every visit, her care for my true well being was so evident, and, it was the support I needed to get through that last trimester before I met my little one. What I most appreciated about my work with Sonya was the way she prepared me for labor and safely moving about my 4th trimester… We worked on breathing and pushing, and overall I felt very confident going in to have my son. That being said, I only pushed for 30 minutes with my first child. Thank you, Sonya – it was great!"
Mrs. Gray
"Thank you for all you have done for me on my journey.  Your techniques were amazing and I almost went natural.  The skills I learned helped me throughout the entire process  – I would have lost my mind without it.  You're the best doula ever!"
Sierra
Working with Sonya has been one of the most amazing experiences. Sonya journey with me through prenatal preparation and postpartum. I can truly attest to the support and great care I received. Throughout my pregnancy, Sonya was not only a great source of information but also right there by my side. Sonya labored with my for over 20 hours and provided support that my body needed. I'm so happy with her services and would 100% recommend. With Sonya's help, I was able to have the successful VBAC that I always wanted.
Anonymous
Personal Service
& Individualized C
are
Whole Body Approach to Spine, Hip & Pelvic Wellness
Extended, Comprehensive Sessions with Hands On Care
Assess & Identify the 'Why' of Your Symptoms
Have questions for us?
Don't hesitate to contact us! We would like to hear from you.