Explore our Offerings & Craft the Career of your Dreams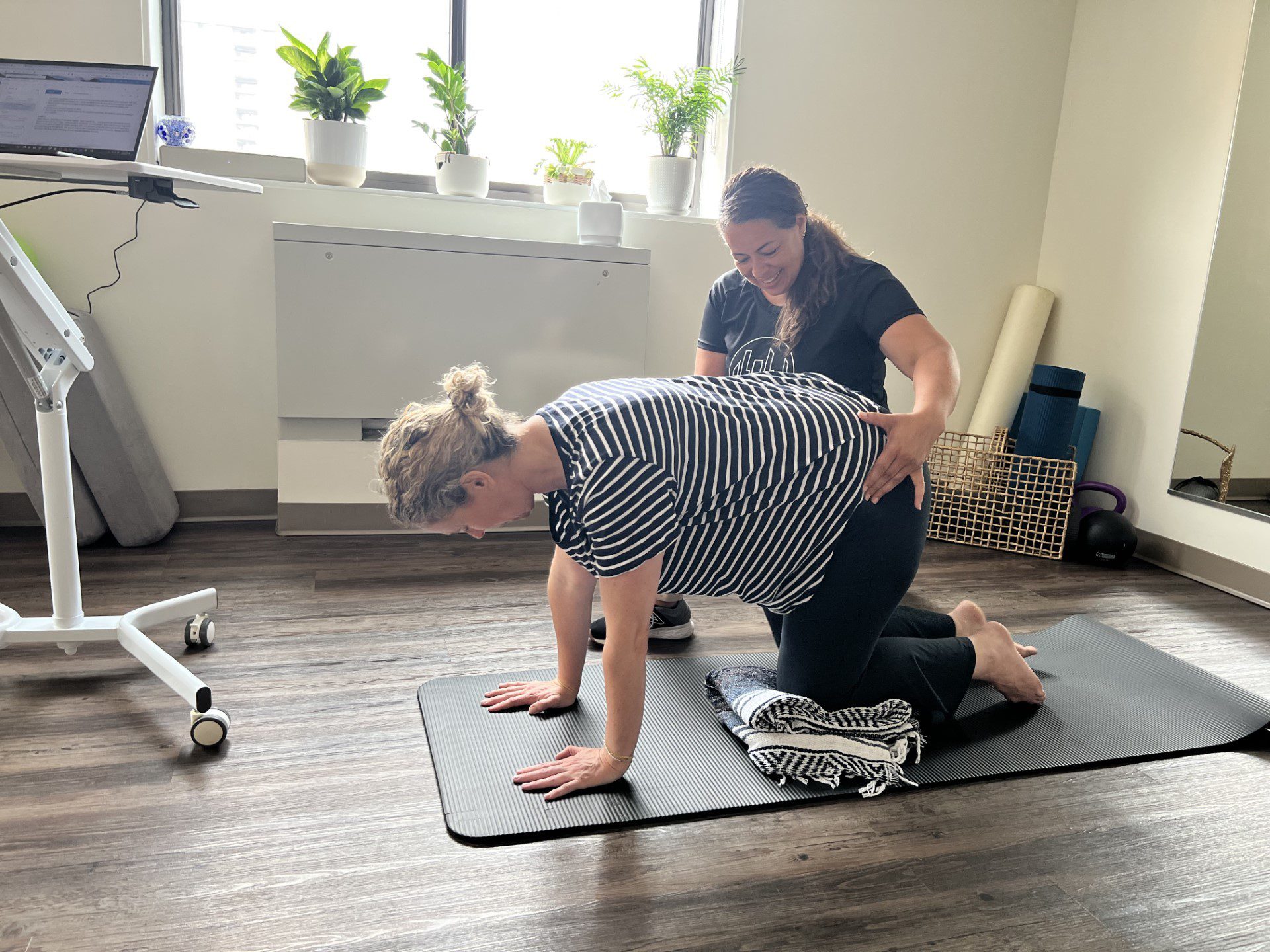 What Kind of Career Do You Desire?
Oasis PT & Pelvic Health was inspired by the founder's personal O.A.S.I.S. injury experience. Our vision is to help all genders with recovery and prevention in a place that nurtures hope, healing and wellness .
We began as a concierge mobile practice that has expanded to two Maryland locations, Bethesda and Columbia, and Virtual PT. Evidence-based care is provided as we collaborate with MDs, Pain Management specialists, Birthworkers, Sex Therapists, Yoga/Pilates Instructors, Acupuncturists, Nutritionists, and Chiropractors facilitating an individualized, comprehensive plan.
Do You Align with Our Values?
Focus On CARE
75 minute Evaluations and 60 minute Sessions
1:1 sessions to connect and care for patients
7 patients per day MAX – not dictated by insurance companies
Spacious private treatment rooms
Trauma-sensitive with a safe & supportive environment
Reduced documentation time allowing focus on care
Generous continuing education
 Incredible PLACE to Work
Flexible hours nurturing work-life balance
Quarterly team events
Structured onboarding with mentorship
Program development opportunities
Competitive salary with paid admin time & other benefits
Community service events
Engagement with local practitioners for multi-disciplinary care
Premier automation system to complement patient care
Phenomenal PATIENTS
​Motivated, engaged patients 
Holistic wellness services available & incorporated in care
Treatments are progressive with options of ongoing wellness care
Wide range of diagnoses from complex pelvic pain, pregnancy & postpartum, and orthopedic conditions. From menses to menopause, we cover it all!
Ready for the Next Step?
We're looking for people passionate about pelvic health and excited to help our field grow!  Do you have a drive for ongoing learning, experimentation, self reflection and growth?  Why settle? We'd love to connect. Whether you are new to the field or someone with decades of experience, please reach out with a resume and cover letter.