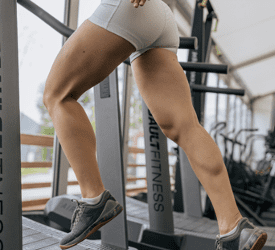 By Sonya Worthy Okolo, PT and Victoria Hudson, SPT Do any of these things sound familiar? Lifting, jumping, or running that causes pelvic, hip, abdominal, or back pain? What about pelvic pressure, bulge, or heaviness? Have you experienced bladder or bowel...
Frequently Asked Questions
What is a concierge & wellness service?
"Concierge PT" goes beyond the traditional insurance-based model. We provide care until your goals are met – not dictated by your insurance company. You have unlimited access – we value quality NOT quantity! You have the ability to quickly reach providers with questions and receive timely responses via text or email options. PT services typically are 55 to 75 minutes, 1:1 care, and individualized with advanced skill intervention allowing for more efficient results. Select mobile service is available.
Do I need a referral from my physician?
Maryland is a direct access state, so no physician referral is needed. You can choose PT first! After evaluation, if it is determined that we are not the right provider, then you will be directed appropriately.
How many PT sessions do I need?
Using the Oasis 3R method, most patients notice improvements in a few visits. Each person and lifestyle is different and will require a uniquely designed treatment plan. Of course, your commitment to rehabilitation is key! After your initial evaluation, we will discuss your treatment plan, taking into consideration your situation and availability, to set you up to live without the same symptoms again.
What birth support services are offered?
The birthing person can receive a single comprehensive "push prep" session with pelvic floor screen or complete package of prenatal education, labor & birth prep, and Pelvic PT sessions. Guidance and education is available for pregnancy wellbeing, pain prevention & mitigation. Instruction is provided on labor prep comfort measures and pelvic floor-safe pushing techniques given your unique needs. Special care is available for medical conditions and trauma experiences.
Have a question not covered here?
If you've got a question not answered by the above Common Questions about Pelvic Health, please contact us! We'll be happy to chat more.
What should I expect at the first PT session?
At the first visit, your medical history, lifestyle, goals, and symptoms will be reviewed. A comprehensive musculoskeletal exam will be performed to determine underlying causes. This typically involves an external movement screen and if indicated, per your consent and comfort, an internal pelvic floor exam. Upon completion, together, a plan of care will be developed based on the nature of your condition and personal goals.
Are you a provider for my health insurance?
We are NOT Medicare providers. All services are covered by out-of-network insurance. As a fee-for-service physical therapy company, payment is due at time of service using HSA, FSA, or Credit/Debit Cards. A superbill will be provided for your self-submission of reimbursement.
Contact us to receive a guide to navigate out of network insurance!
I have a birth team, so why consider a PT-Doula?
We love collaboration and support holistic maternal health & wellness! Given our medical knowledge and pelvic floor expertise, we can offer insights unique to your history & symptoms from a musculoskeletal perspective…interventions during pregnancy to birth and preparation for postpartum recovery. Prenatal & Postpartum wellness packages are available.
Do you only assist with home births?
As a PT-Doula, we can provide support with medicated births, cesareans, hospital or home births. Continuous emotional, physical and informational support is beneficial despite your unique birth plan.
Have questions for us?
Don't hesitate to contact us! We would like to hear from you.