Oasis PT & Pelvic Health
Holistic PT with w
hole-body approach to spine, hip, & pelvic wellness
Oasis 3R Treatment Method
Our signature method will help so you can live without the same symptoms again!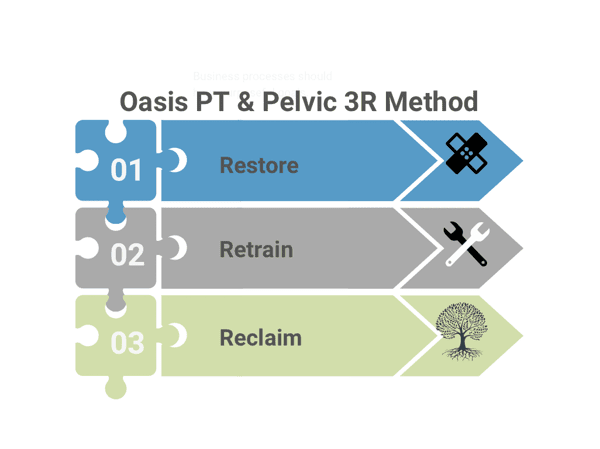 Phases of 3R Method
Highly Effective – Solution Driven Pelvic Floor PT Services
Phase 1
Find & fix it.  Restore muscle length, symmetry, & mobility. Calm symptoms & gain an understanding of triggers.
Phase 2
Retrain muscle strength and coordination. Learn new movement patterns and strategies to address your problem.
Phase 3
Reintegrate new patterns into activities. Return to what you love to do without the same symptoms. Begin to transition on your own with check-ins as needed!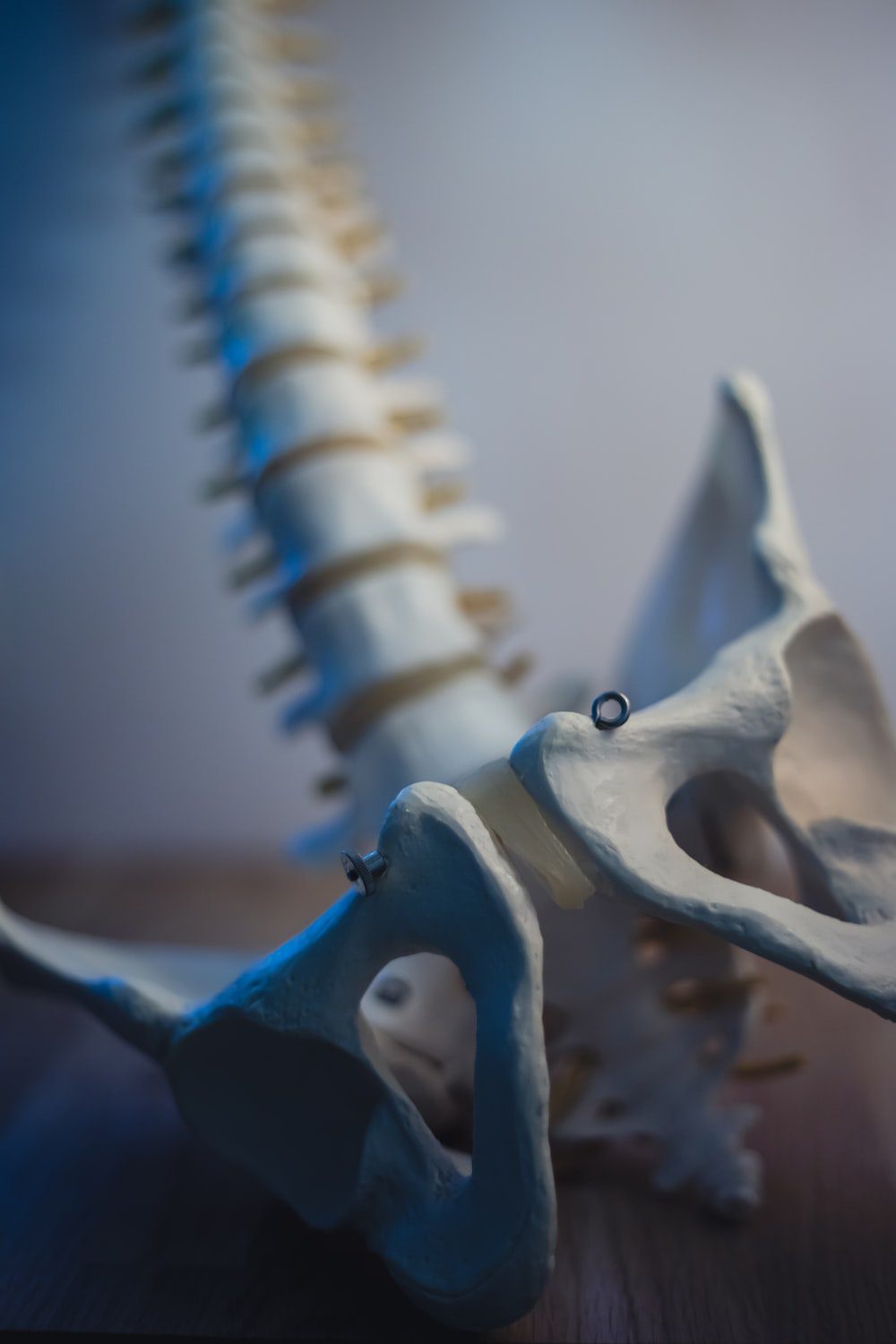 Conditions Treated by Pelvic Floor PT
Are Oasis Pelvic Floor PT Services the right fit for you?
Pelvic Pain
Endometriosis
Genital pain
Perineal pain
Pelvic Pain
Pudendal Neuralgia
Painful Periods/Ovulation
Abdominal & groin pain
Vulvodynia & Vestibulodynia
Pelvic or abdominal post-surgical pain
Bowel Health
Constipation
Rectocele
Fecal Smearing
Fecal incontinence
Gas control issues
Abdominal Hernia
Irritable Bowel Syndrome
Difficulty evacuating stool
Anal and/or rectal pain
Bladder Health
Urinary incontinence (leakage)
Interstitial cystitis
Urinary frequency
Urinary urgency
Nocturia
Overactive bladder
Pelvic organ prolapse
Pain with urination or urge
Incomplete bladder emptying
Post oncology or surgical issues
Sexual Health
Vaginismus
Painful Sex
Menopause issues
Erectile dysfunction
Difficulty with orgasms
Post oncology or surgical issues
Pregnancy & Postpartum
Fertility challenges
Pre-conception planning
Pelvic girdle or SI Joint Pain
Pregnancy-related issues
Low Back Pain or Sciatica
Pubic Symphysis Dysfunction
Prep for labor – hospital or home
Perineal or C-section scar recovery
Nerve injuries post birth
Diastasis Recti recovery
Pelvic Organ Prolapse
Return to Intercourse
Return to Fitness
Orthopedic & Fitness
Tailbone Pain
Hip Impingement
Upper Back/Mid Back Pain
Hip or Groin pain
IT Band Syndrome
Low Back or SI Joint Pain
Post-surgical return to fitness
Joint stiffness or muscle weakness
Complex chronic pain > 3 months
Postmenopausal Bone Density loss effects
Pelvic Floor PT Services
Are pain symptoms bothering your daily function, work, or fitness routine?
Is your lifestyle disrupted by bladder leaks, urges, or gut issues?
Have painful sex, periods, or pelvic exams become your norm?
Are you preparing for conception or having fertility challenges?
Help is available with Pelvic Floor PT Services!  Our philosophy is to find the root cause and address all contributing factors in a whole-body approach.  Sessions typically include exercises and manual therapy techniques to address muscles, fascia, neural tissues, and movement mechanics. A high emphasis is placed on empowerment through education of your condition, body signals, symptom patterns, unique lifestyle, and goals.
Oasis provides highly skilled care of orthopedic & pelvic floor conditions for all genders. With advanced training in pelvic health, treatment is available on the inside and out to improve your quality of life. Collaboration of care is an option for painful periods, pre/post pelvic surgery, menopause, pre/post oncology care, fertility support, pregnancy, postpartum, and return to fitness or sport.
Let Oasis be a part of your solution for chronic pain, bladder and bowel problems, sexual issues, pregnancy, postpartum, menopause transition & beyond.
Each and every time I visit with Sonya, I left feeling much better. She is a gifted and experienced PT. She listens to my needs and uses the appointment to help ease my discomfort. She is a godsend! 
Mrs. Robinson
"I received postpartum PT with Sonya… Not only was my treatment plan a healing process but also a learning process. Sonya is such an expert in this area and I believe this is her God sent gift. She has excellent bedside manners, very thorough and very patient. She is truly a great person and expert women's health PT."
Blessed PG woman
"As an older woman and survivor of incest, I didn't experience even a whisper of discomfort while receiving treatment for my bladder issues with Sonya. She was so easy to work with and for that, I am so grateful."
Anonymous 
"After seeing her IG post, I began working with Sonya on an issue that I faced privately. I am so glad I sought help for my pelvic floor! Her professionalism and knowledge about the subject made me more relaxed and allowed me to discuss my challenges. She definitely guided me towards a solution."
Miss S 
Personal Service
& Individualized C
are
Whole Body Approach to Spine, Hip & Pelvic Wellness
Extended, Comprehensive Sessions with Hands On Care
Assess & Identify the 'Why' of Your Symptoms
Have questions for us?
Don't hesitate to contact us! We would like to hear from you.